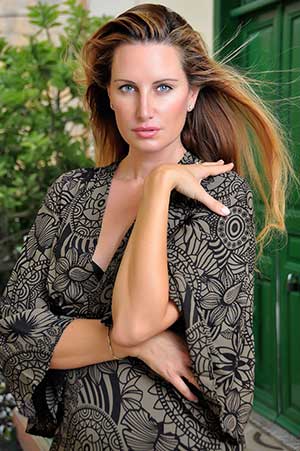 Queen Vee Jewelry was created by Veronica Boertée while living in Lebanon. Originally from Los Angeles, Veronica moved to Beirut in early 2010. Living in the Middle East inspired her to create jewelry that has meaning, like telling a love story, or symbolizing the complexities of women.
Veronica designs jewelry that can be worn forever so each piece is modern yet timeless, unique yet classic, strong yet feminine.
Her signature piece, "The Stinger" was inspired by the Queen Bee which is also the inspiration for the company's name Queen Vee. She feels that Queen Bee's are like women.
Among all the creatures on earth none quite capture the beautiful essence of women like the Queen Bee's femininity and strength.